Introduction | CEOI - What is it? | Olympiads in Hungary |
Welcoming Address of the CEOI, by Dr József Pálinkás, Minister of Education of the Republic of Hungary |
Letter of Welcome by László Varga, Chairman of the General Assembly of Zala Country |
Letter of Welcome by Dr Endre Gyimesi, Mayor of Zalaegerszeg
Introduction

We are honoured to have been asked to host the 8th Central-European Olympiad in Informatics in Hungary, and we are inviting you most warmly to attend. We shall do our best to make CEOI 2001 a memorable occasion, and we hope you will meet old friends and make new ones. Teams from all CEOI-countries have been invited to come to Hungary, and we shall also try to get some new countries to join.
CEOI - What is it?

The first International Olympiad in Informatics (IOI) for secondary school students, supported by UNESCO, was organised in 1989. Thirteen countries took part in the first competition, held in Pravetz (near to Sofia), Bulgaria. A year later already 25 countries sent their teams, composed of four students and two team leaders, to Minsk, Belorussian Republic, Soviet Union. In the subsequent years the number of participating countries rose to almost 50: Anavissos (near to Athens), Greece, hosted ca 24 countries in 1991; Bonn, Germany hosted already 46 in 1992; Mendoza, Argentina hosted ca 43 in 1993, and lastly Stockholm, Sweden, hosted 49 in 1994.

Inspired by the fast-growing popularity of the IOI, the Romanian team proposed in 1993 to organise a similar event for the Central European countries (as a matter of fact, they have been organising the Olympiad in Informatics of the Balkan countries since many years). Shortly thereafter, Romania officially invited the teams of Austria, Croatia, the Czech Republic, Hungary, Poland, Slovakia and Slovenia to participate in the first Central-European Olympiad in Informatics (CEOI for short). Five of these eight countries Croatia, the Czech Republic, Hungary, Poland and Romania sent their teams to Cluj in May 1994 where, upon special invitation, four more teams from Moldavia, Romania, Yugoslavia, and Turkey took also part in the contest. CEOI'94 was hosted by the "Tiberiu Popovic" secondary school in informatics, Cluj; the organising committees were headed by Ms Clara Ionescu and Dr Horia Georgescu.
Olympiads in Hungary

Hungary has a long tradition of organising scientific contests for secondary school students, in most school subjects including mathematics, physics, chemistry, biology, history, foreign languages, or most recently, in informatics. Our students are active and successful participants of international student competitions from their very beginnings.

Most recently we mentioned above, hence if we compare the world history of computer technology to the history of our national olympiad in informatics, the so called "Tihamér Nemes" National Contest, you will find it has a rather long history. Our first national informatics contest was in 1985. Today, the contest is organised in three categories for primary and secondary school students in the age groups 10—14, 15—16 and 17—19, and in three rounds (firstly, at school, then on the regional, and finally on the national level). Annually, the total number of participants is ca 4500 in the first round, and ca 120 in the final.

Hungary hosted the 2nd Central-European Olympiad in Informatics (1995, Szeged, 11 countries) and the 8th International Olympiad in Informatics (1996, Veszprém, 60 countries).
Welcoming Address of the Central European Olympiad in Informatics,
by Dr József Pálinkás, Minister of Education
of the Republic of Hungary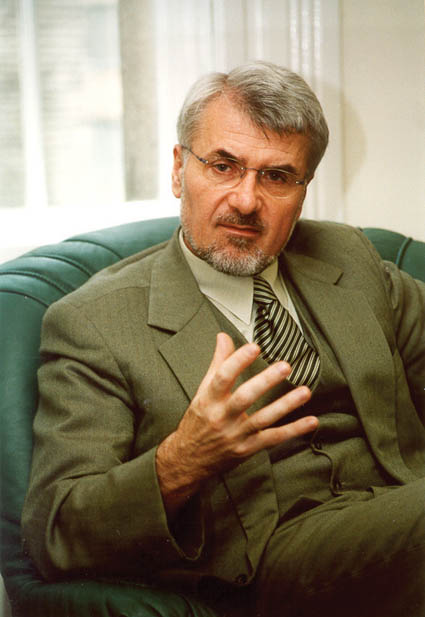 Dear Students, Teachers, Ladies and Gentlemen,
Let me welcome all the participants of the Central European Student Olympiad in Informatics in Zalaegerszeg. I am very pleased that Hungary can be the host of this important event in 2001 when competing students from twelve Central European countries will measure their skills in informatics. I am sure that the choice of the venue was a good one and you will keep this Olympiad in your memory for a long time.
The idea of this event come from the realisation that future societies will be based on knowledge and that information will play a crucial role in it. On the one hand, I think this motivates people to become familiar with information technology since it will be of great importance in one's success in life. On the other hand, it is also a great challenge for all of us since we have to keep up with the increasing speed of development in this field of science, which you, the participants of this competition must be completely aware of. Your task is made even more difficult by the fact that you have to compete not only with each other but with the steady growth of information as well. Since the participation itself has required hard work and careful preparation, I consider your presence here a success itself, regardless of the scores you will achieve here.
Informatics however, is not only factual knowledge but a common language that connects people, countries as well as continents. Thus the Student Olympiad will only serve its purpose well if – beside serious and fair competition – it creates opportunities for the participants to get acquainted and make friends with each other, too.
I hope –and I wish– you will have an exciting Olympiad. I wish you success and I hope that you will gain new personal and professional experiences while enjoying the hospitality of our country.
Dr József Pálinkás
Minister of Education of the Republic of Hungary
Letter of Welcome by László Varga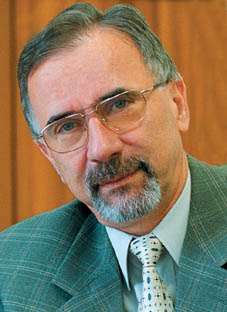 Dear Contestants, Ladies and Gentlemen,
On behalf of the public of Zala county I would like to welcome with respect and honour all the participants of the Central European Olympiad in Informatics.
Events like this turn public attention –even though for a shorter period of time– to the importance of certain special fields of interest. Information Science is a matter of primary importance especially in our country, which is preparing for its accession to the European Union. I think that increasing the efficiency of Information Science education and providing for its personal and technical conditions play a prominent part in the development of our educational system nowadays. The experiences of the international competition to be held here may help us to cope with the difficult task of this development even more successfully in the years to come. I hope that Zala county and Zrínyi Miklós Grammar School will prove good hosts of this significant competition by ensuring excellent circumstances.
I would like to wish all the contestants as great success as possible in noble competition. I hope you will have a good time in our county and when returning home, you will give favourable news of the hospitality of Zala county, the venue for the Olympiad.
László Varga, Chairman of the General Assembly of Zala Country
Letter of Welcome by Dr Endre Gyimesi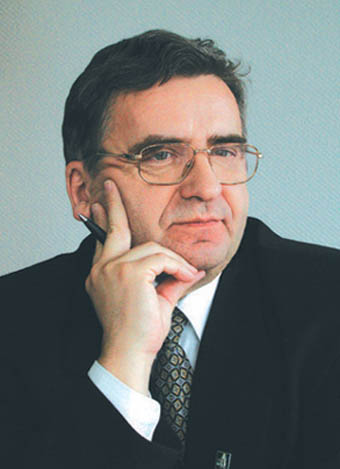 Dear Contestants, Ladies and Gentlemen,
I would like to welcome to our town the participants of the Central European Olympiad in Informatics, their teachers and those interested.
The local government of the city of Zalaegerszeg is proud to have the opportunity to host this event of great importance for the second time in Hungary. We consider this an honour to our town, the management of local education and the local schools as well. It is a great honour to Zrínyi Miklós Grammar School in particular, which is esteemed as one of the oldest and admittedly the best-established school in our town. This institution belongs to the vanguard of secondary schools in Hungary and a great number of outstanding students and illustrious personalities have been educated within its walls.
I wish all contestants a successful competition and I hope you will reach your envisaged targets. However, as August is the time for summer holidays, I also hope you will manage to spend your free time looking around our town, hiking and walking in the surrounding hills, and meeting friendly and hospitable people living in Zala county.
I would like to wish efficient work to Neumann János Computer Science Society and Zrínyi Miklós Grammar School, the organizers of the Olympiad.
Dr Endre Gyimesi, Mayor of Zalaegerszeg